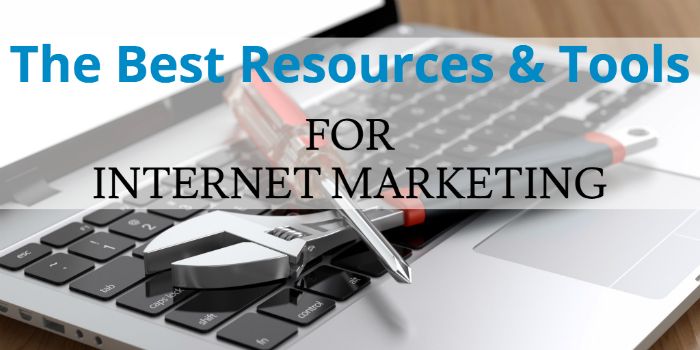 I'm often asked what Internet marketing tools, software, and services I use to help run my online businesses. So I thought it would be a good idea to provide you with a list of recommended blogging resources. Those I use to plan, build, and promote my website.
I've used many different tools and services over the years, some excellent, others not so good. To help prevent you from wasting your time and money on poor products, I'll limit this resource page to include only those that I'd use myself.
To keep on growing and to adapt to change, I'll continue to research and test more products. The more I learn, the more I can help you, so I will no doubt add to this page in the future. For this reason, I recommend that you bookmark this page for your convenience (Ctrl+D on Windows, Command+D on Mac).
To provide you with further value, I plan to create tutorials for each of the tools on this list. I'll add links to the tutorials on this page once they're done.
I hope that these resources help you as much as they've helped me. Enjoy!
Disclosure: Please note that some of the links below are affiliate links. This means that if you decide to make a purchase via one of the links, at no extra cost to you, I will earn a commission. Please understand that there are plenty of places that offer affiliate programs, but I only recommend tools, resources, etc., that I've personally used, continue to use, or come from companies/individuals that I trust. I'd never recommend anything I wouldn't use myself. Integrity is everything to me. If you buy something through one of the links, I am very grateful for your support. Thank you!
Please Note: The WordPress Plugins section of this page contains plugins that fall into many of the above filter categories. This section will only display if you select the 'WordPress Plugins' filter or have no filters selected.
Conclusion
Internet marketing is a very competitive and lucrative industry. As a result, there are many tools that claim to do the same job. Some are great, others not so good.
The problem you face is that talented marketers can sell poor products. Unfortunately, it happens a lot, especially within this industry.
My aim with this page is to save you from this problem and point you towards products and services that are worth your consideration.
I've tried to include as many free/cheap options as possible, but as with most things in life, you get what you pay for. The premium tools are very powerful and have the potential to help you grow your business much faster.
If you buy any of the Internet marketing resources listed on this page, or any others, I hope they help you achieve enormous success.